10 years feeding
hungry people in Chiang Mai!
Real American food is what we offer at Butter is Better Diner & Bakery. We pride ourselves on making food the old-fashioned way. No shortcuts and no MSG. We make our own Corned Beef, Pastrami, Pulled Pork, Canadian Bacon, All-beef hamburgers, Pickles, Sauerkraut, Jams. etc. Most of what we offer can be served Gluten Free. We make our own gluten-free bread, bagels, brownies, cookies, and all kinds of cakes. Of course, we also offer a big variety of standard bakery items made with wheat flour. For breakfast we offer such classics as Eggs Benedict, homemade buttermilk pancakes (regular and gluten-free) waffles, and homemade sausages. And, of course, bagels-and-lox. If you're craving old-fashioned American food, the kind it's hard to find even in the States, give us a try.
Spaghetti with grilled mackerel
Consec tetur adipi elit
Vuctus nec ullam corper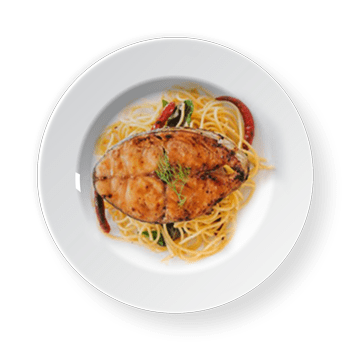 Chicken in Teriyaki Sauce
Mattis pulvi nar dapibus
Vuctus nec ullam corper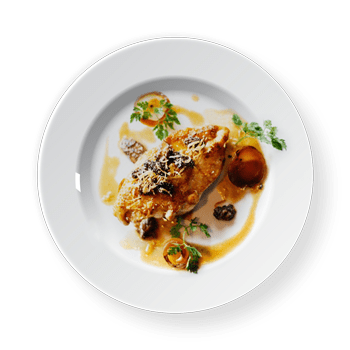 Grilled salmon fillet with salad
Mattis pulvi nar dapibus
Vuctus nec ullam corper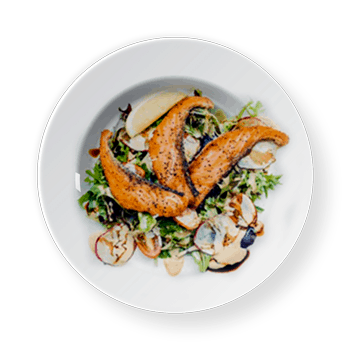 Chicken Nuggets with Potato
Vuctus nec ullam corper
Mattis pulvi nar dapibus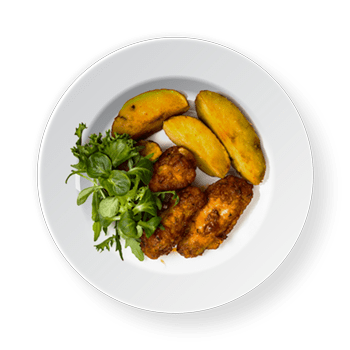 Consec tetur adipi elit
Mattis pulvi nar dapibus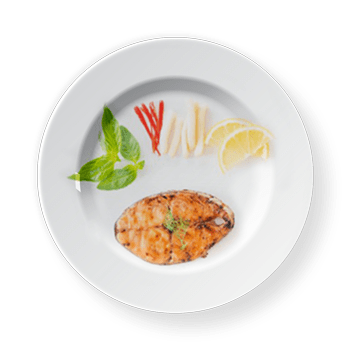 Grilled and Fried Chicken
Consec tetur adipi elit
Vuctus nec ullam corper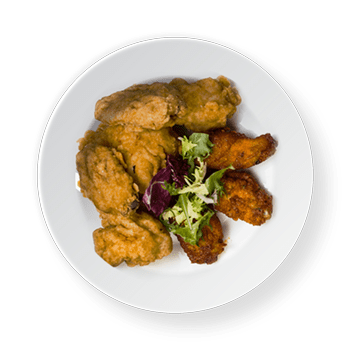 Enjoy 10% OFF on all drinks
Every Thursday, 4PM – 7PM

Tried Butter is Better for the first time this morning. It's like a real American diner. Good service, good food, reasonable prices. Delicious biscuits and gravy (could've had a bit more gravy) with a side of hash browns. 150 baht for B&G, 50 baht for hash browns. Will definitely be back to try more. Couldn't resist taking a bite before I snapped this picture.
" We walked there on the second day and we ended up having brunch there every morning until our last day. Super friendly staff, we tried different menus and they were all very yummy. Advance booking is recommended if you're planning to eat there at peak hours or long weekends."
"Fantastic service. Great gluten free options. The owner also gave us two free pieces of cake to try their new caramel macchiato cheese cake. It was superb! Definitely recommend the baking!"
"Best place in Chiang Mai! I recently became vegetarian and got told I have something that means I shouldn't have gluten. Butter is better is the best for that! So many GF options as well as vegetarian and vegan. Along with loads of different meat dishes too. Great for a snack or a full on meal."
183/8-9Chang Klan Rd T. Chang Klan
A. Muang, Chiang Mai 50100, Thailand
A. Hangdong, Chiang Mai 50300, Thailand

Be sure to book at busy times, so that we have a table waiting for you!